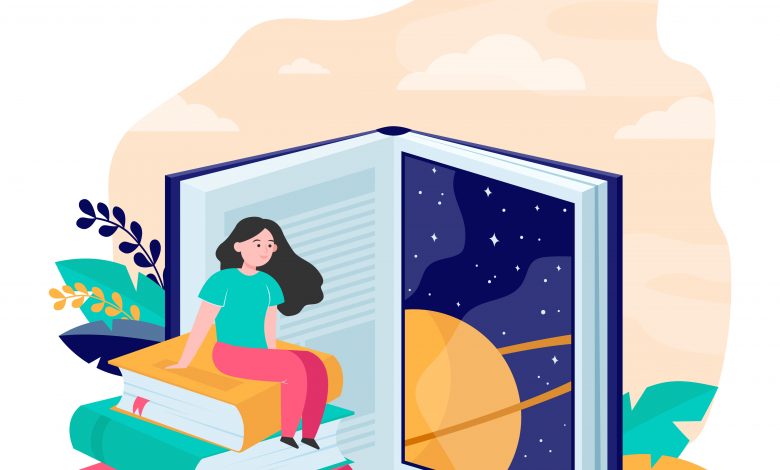 Tartalomjegyzék:
Rövid versek angolul
Robert Frost: Fire and Ice
Some say the world will end in fire,
Some say in ice.
From what I've tasted of desire
I hold with those who favor fire.
But if it had to perish twice,
I think I know enough of hate
To say that for destruction ice
Is also great
And would suffice.
Jack Kerouac: Haiku (Birds Singing…)
Birds singing
in the dark
—Rainy dawn.
Robert Frost: Nothing Gold Can Stay
Nature's first green is gold,
Her hardest hue to hold.
Her early leaf's a flower;
But only so an hour.
Then leaf subsides to leaf.
So Eden sank to grief,
So dawn goes down to day.
Nothing gold can stay.
Ogden Nash: A Word To Husbands
To keep your marriage brimming
With love in the loving cup,
Whenever you're wrong, admit it;
Whenever you're right, shut up.
Anais Nin: Risk
And then the day came,
when the risk
to remain tight
in a bud
was more painful
than the risk
it took
to blossom.

Langston Hughes: Island
Wave of sorrow,
Do not drown me now:
I see the island
Still ahead somehow.
I see the island
And its sands are fair:
Wave of sorrow,
Take me there.
Emily Dickinson: Come Slowly, Eden
Come slowly—Eden
Lips unused to thee—
Bashful—sip thy jasmines—
As the fainting bee—
Reaching late his flower,
Round her chamber hums—
Counts his nectars—alights—
And is lost in balms!
Gwendolyn Brooks: We Real Cool
The Pool Players.
Seven at the Golden Shovel.
We real cool. We
Left school. We
Lurk late. We
Strike straight. We
Sing sin. We
Thin gin. We
Jazz June. We
Die soon.
W. B. Yeats: He Wishes for the Cloth of Heaven
Had I the heavens' embroidered cloths,
Enwrought with golden and silver light,
The blue and the dim and the dark cloths
Of night and light and the half light,
I would spread the cloths under your feet:
But I, being poor, have only my dreams;
I have spread my dreams under your feet;
Tread softly because you tread on my dreams.
Versek kezdőknek
Joyce Kilmer: Trees
I think that I shall never see
A poem lovely as a tree.
A tree whose hungry mouth is prest
Against the earth's sweet flowing breast;
A tree that looks at God all day,
And lifts her leafy arms to pray;
A tree that may in Summer wear
A nest of robins in her hair;
Upon whose bosom snow has lain;
Who intimately lives with rain.
Poems are made by fools like me,
But only God can make a tree.
Shel Silverstein: Sick
"I cannot go to school today,"
Said little Peggy Ann McKay.
"I have the measles and the mumps,
A gash, a rash and purple bumps.
My mouth is wet, my throat is dry,
I'm going blind in my right eye.
My tonsils are as big as rocks,
I've counted sixteen chicken pox
And there's one more–that's seventeen,
And don't you think my face looks green?
My leg is cut–my eyes are blue–
It might be instamatic flu.
I cough and sneeze and gasp and choke,
I'm sure that my left leg is broke–
My hip hurts when I move my chin,
My belly button's caving in,
My back is wrenched, my ankle's sprained,
My 'pendix pains each time it rains.
My nose is cold, my toes are numb.
I have a sliver in my thumb.
My neck is stiff, my voice is weak,
I hardly whisper when I speak.
My tongue is filling up my mouth,
I think my hair is falling out.
My elbow's bent, my spine ain't straight,
My temperature is one-o-eight.
My brain is shrunk, I cannot hear,
There is a hole inside my ear.
I have a hangnail, and my heart is–what?
What's that? What's that you say?
You say today is. . .Saturday?
G'bye, I'm going out to play!"
Maya Angelou: Phenomenal Woman
Pretty women wonder where my secret lies.
I'm not cute or built to suit a fashion model's size
But when I start to tell them,
They think I'm telling lies.
I say,
It's in the reach of my arms
The span of my hips,
The stride of my step,
The curl of my lips.
I'm a woman
Phenomenally.
Phenomenal woman,
That's me.

I walk into a room
Just as cool as you please,
And to a man,
The fellows stand or
Fall down on their knees.
Then they swarm around me,
A hive of honey bees.
I say,
It's the fire in my eyes,
And the flash of my teeth,
The swing in my waist,
And the joy in my feet.
I'm a woman
Phenomenally.
Phenomenal woman,
That's me.

Men themselves have wondered
What they see in me.
They try so much
But they can't touch
My inner mystery.
When I try to show them
They say they still can't see.
I say,
It's in the arch of my back,
The sun of my smile,
The ride of my breasts,
The grace of my style.
I'm a woman

Phenomenally.
Phenomenal woman,
That's me.

Now you understand
Just why my head's not bowed.
I don't shout or jump about
Or have to talk real loud.
When you see me passing
It ought to make you proud.
I say,
It's in the click of my heels,
The bend of my hair,
the palm of my hand,
The need of my care,
'Cause I'm a woman
Phenomenally.
Phenomenal woman,
That's me.
Mary Frye: Do Not Stand At My Grave And Weep
Do not stand at my grave and weep;
I am not there. I do not sleep.
I am a thousand winds that blow.
I am the diamond glints on snow.
I am the sunlight on ripened grain.
I am the gentle autumn rain.
When you awaken in the morning's hush
I am the swift uplifting rush
Of quiet birds in circled flight.
I am the soft stars that shine at night.
Do not stand at my grave and cry;
I am not there.
I did not die.
Angol szerelmes versek
W. B. Yeats: Never Give All The Heart
Never give all the heart, for love
Will hardly seem worth thinking of
To passionate women if it seem
Certain, and they never dream
That it fades out from kiss to kiss;
For everything that's lovely is
But a brief, dreamy, kind delight.
O never give the heart outright,
For they, for all smooth lips can say,
Have given their hearts up to the play.
And who could play it well enough
If deaf and dumb and blind with love?
He that made this knows all the cost,
For he gave all his heart and lost.
Paolo Nebruda: If You Forget Me
I want you to know
one thing.
You know how this is:
if I look
at the crystal moon, at the red branch
of the slow autumn at my window,
if I touch
near the fire
the impalpable ash
or the wrinkled body of the log,
everything carries me to you,
as if everything that exists,
aromas, light, metals,
were little boats
that sail
toward those isles of yours that wait for me.
Well, now,
if little by little you stop loving me
I shall stop loving you little by little.
Maya Angelou: Come, And Be My Baby
The highway is full of big cars going nowhere fast
And folks is smoking anything that'll burn
Some people wrap their lives around a cocktail glass
And you sit wondering
where you're going to turn.
I got it.
Come. And be my baby.
Some prophets say the world is gonna end tomorrow
But others say we've got a week or two
The paper is full of every kind of blooming horror
And you sit wondering
what you're gonna do.
I got it.
Come. And be my baby.
Ella Wheeler Wilcox: I Love You
I love your lips when they're wet with wine
And red with a wild desire;
I love your eyes when the lovelight lies
Lit with a passionate fire.
I love your arms when the warm white flesh
Touches mine in a fond embrace;
I love your hair when the strands enmesh
Your kisses against my face.
Not for me the cold, calm kiss
Of a virgin's bloodless love;
Not for me the saint's white bliss,
Nor the heart of a spotless dove.
But give me the love that so freely gives
And laughs at the whole world's blame,
With your body so young and warm in my arms,
It sets my poor heart aflame.
So kiss me sweet with your warm wet mouth,
Still fragrant with ruby wine,
And say with a fervor born of the South
That your body and soul are mine.
Clasp me close in your warm young arms,
While the pale stars shine above,
And we'll live our whole young lives away
In the joys of a living love.
Angol versek gyerekeknek
Laura Elizabeth Richards: Eletelephony
Once there was an elephant,
Who tried to use the telephant—
No! No! I mean an elephone
Who tried to use the telephone—
(Dear me! I am not certain quite
That even now I've got it right.)
Howe'er it was, he got his trunk
Entangled in the telephunk;
The more he tried to get it free,
The louder buzzed the telephee—
(I fear I'd better drop the song
Of elephop and telephong!)
A. A. Milne: Now We Are Six
When I was One,
I had just begun.
When I was Two,
I was nearly new.
When I was Three
I was hardly me.
When I was Four,
I was not much more.
When I was Five,
I was just alive.
But now I am Six,
I'm as clever as clever,
So I think I'll be six now for ever and ever.
Robert Louis Stevenson: From A Railway Carriage
Faster than fairies, faster than witches,
Bridges and houses, hedges and ditches;
And charging along like troops in a battle,
All through the meadows the horses and cattle:
All of the sights of the hill and the plain
Fly as thick as driving rain;
And ever again, in the wink of an eye,
Painted stations whistle by.
Here is a child who clambers and scrambles,
All by himself and gathering brambles;
Here is a tramp who stands and gazes;
And there is the green for stringing the daisies!
Here is a cart run away in the road
Lumping along with man and load;
And here is a mill and there is a river;
Each a glimpse and gone for ever!
Lewis Carroll: The Crocodile
How doth the little crocodile
Improve his shining tail,
And pour the waters of the Nile
On every golden scale!
How cheerfully he seems to grin!
How neatly spread his claws,
And welcomes little fishes in
With gently smiling jaws!
A. A. Milne: Us Two
Wherever I am, there's always Pooh,
There's always Pooh and Me.
Whatever I do, he wants to do,
"Where are you going today?" says Pooh:
"Well, that's very odd 'cos I was too.
Let's go together," says Pooh, says he.
"Let's go together," says Pooh.
"What's twice eleven?" I said to Pooh.
("Twice what?" said Pooh to Me.)
"I think it ought to be twenty-two."
"Just what I think myself," said Pooh.
"It wasn't an easy sum to do,
But that's what it is," said Pooh, said he.
"That's what it is," said Pooh.
"Let's look for dragons," I said to Pooh.
"Yes, let's," said Pooh to Me.
We crossed the river and found a few-
"Yes, those are dragons all right," said Pooh.
"As soon as I saw their beaks I knew.
That's what they are," said Pooh, said he.
"That's what they are," said Pooh.
"Let's frighten the dragons," I said to Pooh.
"That's right," said Pooh to Me.
"I'm not afraid," I said to Pooh,
And I held his paw and I shouted "Shoo!
Silly old dragons!"- and off they flew.
"I wasn't afraid," said Pooh, said he,
"I'm never afraid with you."
So wherever I am, there's always Pooh,
There's always Pooh and Me.
"What would I do?" I said to Pooh,
"If it wasn't for you," and Pooh said: "True,
It isn't much fun for One, but Two,
Can stick together, says Pooh, says he. "That's how it is," says Pooh.
Népszerű klasszikus versek angolul
Robert Frost: The road not taken
Two roads diverged in a yellow wood,
And sorry I could not travel both
And be one traveler, long I stood
And looked down one as far as I could
To where it bent in the undergrowth;
Then took the other, as just as fair,
And having perhaps the better claim,
Because it was grassy and wanted wear;
Though as for that the passing there
Had worn them really about the same,
And both that morning equally lay
In leaves no step had trodden black.
Oh, I kept the first for another day!
Yet knowing how way leads on to way,
I doubted if I should ever come back.
I shall be telling this with a sigh
Somewhere ages and ages hence:
Two roads diverged in a wood, and I—
I took the one less traveled by,
And that has made all the difference.
Khalil Gibran: Defeat
Defeat, my Defeat, my solitude and my aloofness;
You are dearer to me than a thousand triumphs,
And sweeter to my heart than all world-glory.
Defeat, my Defeat, my self-knowledge and my defiance,
Through you I know that I am yet young and swift of foot
And not to be trapped by withering laurels.
And in you I have found aloneness
And the joy of being shunned and scorned.
Defeat, my Defeat, my shining sword and shield,
In your eyes I have read
That to be enthroned is to be enslaved,
And to be understood is to be leveled down,
And to be grasped is but to reach one's fullness
And like a ripe fruit to fall and be consumed.
Defeat, my Defeat, my bold companion,
You shall hear my songs and my cries and my silences,
And none but you shall speak to me of the beating of wings,
And urging of seas,
And of mountains that burn in the night,
And you alone shall climb my steep and rocky soul.
Defeat, my Defeat, my deathless courage,
You and I shall laugh together with the storm,
And together we shall dig graves for all that die in us,
And we shall stand in the sun with a will,
And we shall be dangerous.
Emma Lazarus: The New Colossus
Not like the brazen giant of Greek fame,
With conquering limbs astride from land to land;
Here at our sea-washed, sunset gates shall stand
A mighty woman with a torch, whose flame
Is the imprisoned lightning, and her name
Mother of Exiles. From her beacon-hand
Glows world-wide welcome; her mild eyes command
The air-bridged harbor that twin cities frame.
"Keep, ancient lands, your storied pomp!" cries she
With silent lips. "Give me your tired, your poor,
Your huddled masses yearning to breathe free,
The wretched refuse of your teeming shore.
Send these, the homeless, tempest-tossed to me,
I lift my lamp beside the golden door!"
Ez a szonett a new york-i Szabadság-szobron olvasható. Lazarus a Szabadság szobrát hasonlítja a rodoszi kolosszushoz, mely egyike az ókori világ hét csodájának. Mindkettő egy istenség-szerű szobor egy öbölben, bár a kolosszussal egy földrengés végzett, ma már nem látható. A kolosszus az ókori görög és római civilizáció nagyságát szimbolizálja.
Edgar Allan Poe: The raven
Once upon a midnight dreary, while I pondered weak and weary,
Over many a quaint and curious volume of forgotten lore,
While I nodded, nearly napping, suddenly there came a tapping,
As of some one gently rapping, rapping at my chamber door.
'Tis some visitor,' I muttered, tapping at my chamber door –
Only this, and nothing more.'
Ah, distinctly I remember it was in the bleak December,
And each separate dying ember wrought its ghost upon the floor.
Eagerly I wished the morrow; – vainly I had sought to borrow
From my books surcease of sorrow – sorrow for the lost Lenore –
For the rare and radiant maiden whom the angels name Lenore –
Nameless here for evermore.
And the silken sad uncertain rustling of each purple curtain
Thrilled me – filled me with fantastic terrors never felt before;
So that now, to still the beating of my heart, I stood repeating
`'Tis some visitor entreating entrance at my chamber door –
Some late visitor entreating entrance at my chamber door; –
This it is, and nothing more,'
Presently my soul grew stronger; hesitating then no longer,
Sir,' said I, or Madam, truly your forgiveness I implore;
But the fact is I was napping, and so gently you came rapping,
And so faintly you came tapping, tapping at my chamber door,
That I scarce was sure I heard you' – here I opened wide the door; –
Darkness there, and nothing more.
Deep into that darkness peering, long I stood there wondering, fearing,
Doubting, dreaming dreams no mortal ever dared to dream before;
But the silence was unbroken, and the darkness gave no token,
And the only word there spoken was the whispered word, Lenore!' This I whispered, and an echo murmured back the word, Lenore!'
Merely this and nothing more.
Back into the chamber turning, all my soul within me burning,
Soon again I heard a tapping somewhat louder than before.
Surely,' said I, surely that is something at my window lattice;
Let me see then, what thereat is, and this mystery explore –
Let my heart be still a moment and this mystery explore; –
'Tis the wind and nothing more!'
Open here I flung the shutter, when, with many a flirt and flutter,
In there stepped a stately raven of the saintly days of yore.
Not the least obeisance made he; not a minute stopped or stayed he;
But, with mien of lord or lady, perched above my chamber door –
Perched upon a bust of Pallas just above my chamber door –
Perched, and sat, and nothing more.
Then this ebony bird beguiling my sad fancy into smiling,
By the grave and stern decorum of the countenance it wore,
Though thy crest be shorn and shaven, thou,' I said, `art sure no craven.
Ghastly grim and ancient raven wandering from the nightly shore –
Tell me what thy lordly name is on the Night's Plutonian shore!'
Quoth the raven, `Nevermore.'
Much I marvelled this ungainly fowl to hear discourse so plainly,
Though its answer little meaning – little relevancy bore;
For we cannot help agreeing that no living human being
Ever yet was blessed with seeing bird above his chamber door –
Bird or beast above the sculptured bust above his chamber door,
With such name as `Nevermore.'
But the raven, sitting lonely on the placid bust, spoke only,
That one word, as if his soul in that one word he did outpour.
Nothing further then he uttered – not a feather then he fluttered –
Till I scarcely more than muttered Other friends have flown before –
On the morrow he will leave me, as my hopes have flown before.'
Then the bird said, Nevermore.'
Startled at the stillness broken by reply so aptly spoken,
Doubtless,' said I, what it utters is its only stock and store,
Caught from some unhappy master whom unmerciful disaster
Followed fast and followed faster till his songs one burden bore –
Till the dirges of his hope that melancholy burden bore
Of "Never-nevermore."'
But the raven still beguiling all my sad soul into smiling,
Straight I wheeled a cushioned seat in front of bird and bust and door;
Then, upon the velvet sinking, I betook myself to linking
Fancy unto fancy, thinking what this ominous bird of yore –
What this grim, ungainly, ghastly, gaunt, and ominous bird of yore
Meant in croaking `Nevermore.'
This I sat engaged in guessing, but no syllable expressing
To the fowl whose fiery eyes now burned into my bosom's core;
This and more I sat divining, with my head at ease reclining
On the cushion's velvet lining that the lamp-light gloated o'er,
But whose velvet violet lining with the lamp-light gloating o'er,
She shall press, ah, nevermore!
Then, methought, the air grew denser, perfumed from an unseen censer
Swung by Seraphim whose foot-falls tinkled on the tufted floor.
Wretch,' I cried, thy God hath lent thee – by these angels he has sent thee
Respite – respite and nepenthe from thy memories of Lenore!
Quaff, oh quaff this kind nepenthe, and forget this lost Lenore!'
Quoth the raven, `Nevermore.'
Prophet!' said I, thing of evil! – prophet still, if bird or devil! –
Whether tempter sent, or whether tempest tossed thee here ashore,
Desolate yet all undaunted, on this desert land enchanted –
On this home by horror haunted – tell me truly, I implore –
Is there – is there balm in Gilead? – tell me – tell me, I implore!'
Quoth the raven, `Nevermore.'
Prophet!' said I, thing of evil! – prophet still, if bird or devil!
By that Heaven that bends above us – by that God we both adore –
Tell this soul with sorrow laden if, within the distant Aidenn,
It shall clasp a sainted maiden whom the angels name Lenore –
Clasp a rare and radiant maiden, whom the angels name Lenore?'
Quoth the raven, `Nevermore.'
Be that word our sign of parting, bird or fiend!' I shrieked upstarting –
Get thee back into the tempest and the Night's Plutonian shore!
Leave no black plume as a token of that lie thy soul hath spoken!
Leave my loneliness unbroken! – quit the bust above my door!
Take thy beak from out my heart, and take thy form from off my door!'
Quoth the raven, `Nevermore.'
And the raven, never flitting, still is sitting, still is sitting
On the pallid bust of Pallas just above my chamber door;
And his eyes have all the seeming of a demon's that is dreaming,
And the lamp-light o'er him streaming throws his shadow on the floor;
And my soul from out that shadow that lies floating on the floor
Shall be lifted – nevermore!
William Blake: The tiger
Tiger Tiger, burning bright,
In the forests of the night;
What immortal hand or eye,
Could frame thy fearful symmetry?
In what distant deeps or skies.
Burnt the fire of thine eyes?
On what wings dare he aspire?
What the hand, dare seize the fire?
And what shoulder, and what art,
Could twist the sinews of thy heart?
And when thy heart began to beat,
What dread hand? and what dread feet?
What the hammer? what the chain,
In what furnace was thy brain?
What the anvil? what dread grasp,
Dare its deadly terrors clasp!
When the stars threw down their spears
And water'd heaven with their tears:
Did he smile his work to see?
Did he who made the Lamb make thee?
Tiger Tiger burning bright,
In the forests of the night:
What immortal hand or eye,
Dare frame thy fearful symmetry?
Rudyard Kipling: If
If you can keep your head when all about you
Are losing theirs and blaming it on you;
If you can trust yourself when all men doubt you,
But make allowance for their doubting too:
If you can wait and not be tired by waiting,
Or, being lied about, don't deal in lies,
Or being hated don't give way to hating,
And yet don't look too good, nor talk too wise;

If you can dream- -and not make dreams your master;
If you can think- -and not make thoughts your aim,
If you can meet with Triumph and Disaster
And treat those two impostors just the same:.
If you can bear to hear the truth you've spoken
Twisted by knaves to make a trap for fools,
Or watch the things you gave your life to, broken,
And stoop and build'em up with worn-out tools;

If you can make one heap of all your winnings
And risk it on one turn of pitch-and-toss,
And lose, and start again at your beginnings,
And never breathe a word about your loss:
If you can force your heart and nerve and sinew
To serve your turn long after they are gone,
And so hold on when there is nothing in you
Except the Will which says to them: 'Hold on! '

If you can talk with crowds and keep your virtue,
Or walk with Kings- -nor lose the common touch,
If neither foes nor loving friends can hurt you,
If all men count with you, but none too much:
If you can fill the unforgiving minute
With sixty seconds' worth of distance run,
Yours is the Earth and everything that's in it,
And- -which is more- -you'll be a Man, my son!
William Shakespeare: All The World's A Stage
All the world's a stage,
And all the men and women merely players;
They have their exits and their entrances,
And one man in his time plays many parts,
His acts being seven ages. At first, the infant,
Mewling and puking in the nurse's arms.
Then the whining schoolboy, with his satchel
And shining morning face, creeping like snail
Unwillingly to school. And then the lover,
Sighing like furnace, with a woeful ballad
Made to his mistress' eyebrow. Then a soldier,
Full of strange oaths and bearded like the pard,
Jealous in honor, sudden and quick in quarrel,
Seeking the bubble reputation
Even in the cannon's mouth. And then the justice,
In fair round belly with good capon lined,
With eyes severe and beard of formal cut,
Full of wise saws and modern instances;
And so he plays his part. The sixth age shifts
Into the lean and slippered pantaloon,
With spectacles on nose and pouch on side;
His youthful hose, well saved, a world too wide
For his shrunk shank, and his big manly voice,
Turning again toward childish treble, pipes
And whistles in his sound. Last scene of all,
That ends this strange eventful history,
Is second childishness and mere oblivion,
Sans teeth, sans eyes, sans taste, sans everything.
(from: As You Like It, Act II, Scene VII)
A legszebb angol versek
Oscar Wilde: Requiescat
Tread lightly, she is near
Under the snow,
Speak gently, she can hear
The daisies grow.
All her bright golden hair
Tarnished with rust,
She that was young and fair
Fallen to dust.
Lily-like, white as snow,
She hardly knew
She was a woman, so
Sweetly she grew.
Coffin-board, heavy stone,
Lie on her breast,
I vex my heart alone,
She is at rest.
Peace, Peace, she cannot hear
Lyre or sonnet,
All my life's buried here,
Heap earth upon it.
D. H. Lawrence: Piano
Softly, in the dusk, a woman is singing to me;
Taking me back down the vista of years, till I see
A child sitting under the piano, in the boom of the tingling strings
And pressing the small, poised feet of a mother who smiles as she sings.
In spite of myself, the insidious mastery of song
Betrays me back, till the heart of me weeps to belong
To the old Sunday evenings at home, with winter outside
And hymns in the cozy parlor, the tinkling piano our guide.
So now it is vain for the singer to burst into clamor
With the great black piano appassionato. The glamour
Of childish days is upon me, my manhood is cast
Down in the flood of remembrance, I weep like a child for the past.
Edna St. Vincent Millay: I, Being Born a Woman, and Distressed
I, being born a woman, and distressed
By all the needs and notions of my kind,
Am urged by your propinquity to find
Your person fair, and feel a certain zest
To bear your body's weight upon my breast:
So subtly is the fume of life designed,
To clarify the pulse and cloud the mind,
And leave me once again undone, possessed.
Think not for this, however, this poor treason
Of my stout blood against my staggering brain,
I shall remember you with love, or season
My scorn with pity — let me make it plain:
I find this frenzy insufficient reason
For conversation when we meet again.
(Edna St. Vincent Millay az első nő, aki verséért Pulitzer díjat kapott. Korának ismert feministája volt.)
Lord Byron: She Walks in Beauty
She walks in beauty, like the night
Of cloudless climes and starry skies;
And all that's best of dark and bright
Meet in her aspect and her eyes;
Thus mellowed to that tender light
Which heaven to gaudy day denies.
One shade the more, one ray the less,
Had half impaired the nameless grace
Which waves in every raven tress,
Or softly lightens o'er her face;
Where thoughts serenely sweet express,
How pure, how dear their dwelling-place.
And on that cheek, and o'er that brow,
So soft, so calm, yet eloquent,
The smiles that win, the tints that glow,
But tell of days in goodness spent,
A mind at peace with all below,
A heart whose love is innocent!
(A romantikus irodalmi korszak egyik fémjele ez a vers, A Holt költők társasága cím filmben is idézik.)
W. H. Auden: Lullaby
Lay your sleeping head, my love,
Human on my faithless arm;
Time and fevers burn away
Individual beauty from
Thoughtful children, and the grave
Proves the child ephemeral:
But in my arms till break of day
Let the living creature lie,
Mortal, guilty, but to me
The entirely beautiful.
Soul and body have no bounds:
To lovers as they lie upon
Her tolerant enchanted slope
In their ordinary swoon,
Grave the vision Venus sends
Of supernatural sympathy,
Universal love and hope;
While an abstract insight wakes
Among the glaciers and the rocks
The hermit's carnal ecstasy.
Certainty, fidelity
On the stroke of midnight pass
Like vibrations of a bell,
And fashionable madmen raise
Their pedantic boring cry:
Every farthing of the cost,
All the dreaded cards foretell,
Shall be paid, but from this night
Not a whisper, not a thought,
Not a kiss nor look be lost.
Beauty, midnight, vision dies:
Let the winds of dawn that blow
Softly round your dreaming head
Such a day of welcome show
Eye and knocking heart may bless,
Find the mortal world enough;
Noons of dryness find you fed
By the involuntary powers,
Nights of insult let you pass
Watched by every human love.